The tour app
tour is a mileage log app like no other.
The tour app puts an end to notating journeys by hand and tracks your trips all automatically. Use your time on the road for more useful things than notating journeys in a log.
So you can enjoy your milage log even more, the app is easy to use and easy on the eyes too. The tour Mileage log app is available for Android and iOS phones.
Just activate tour when you take off in the morning and stop it again in the evening when you get home.
tour senses whether you're on foot or going by car.
The app automatically tracks all your trips and senses when you stop somewhere.
Once a place is created, it can be bookmarked for later revisiting.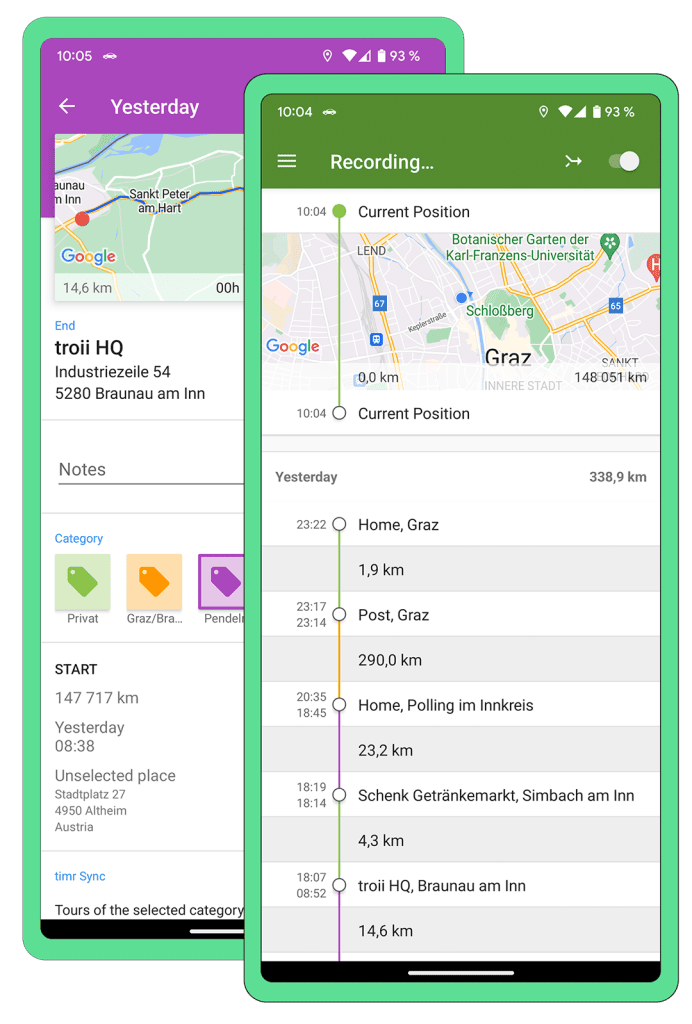 Create your own categories and classify your trips as work-related, personal, drives home and so on.

Optionally sync your trips using timr, our cloud mileage log app. If you lose your iPhone or it has a fault, your trips will be safe and sound on our cloud server. Not only that but you can also conveniently generate reports using our timr Web app at home on a PC or Mac.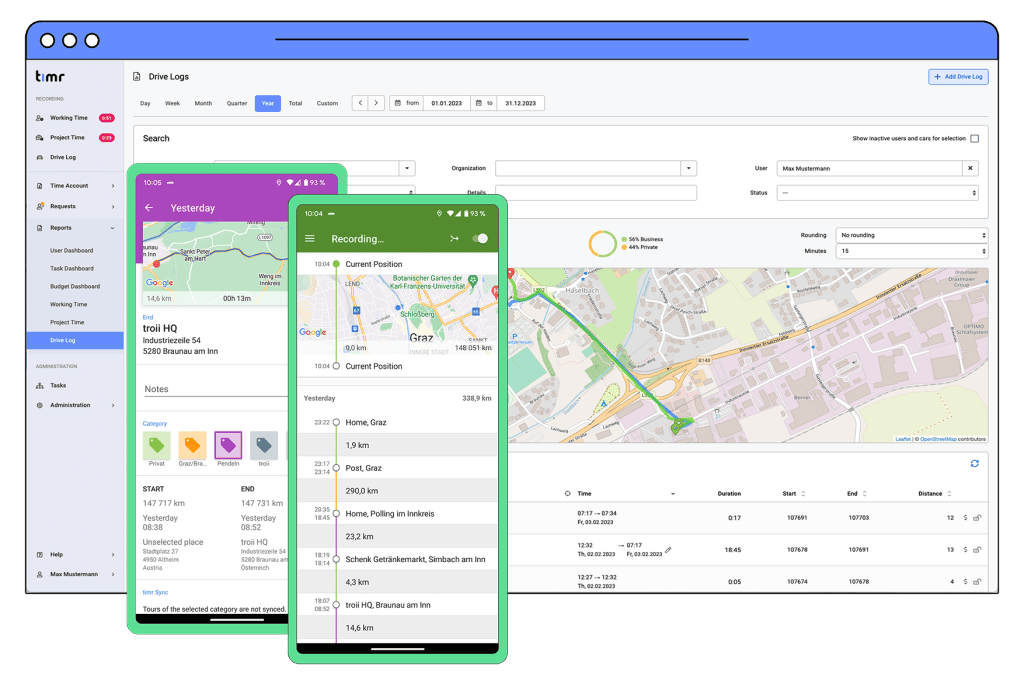 By using an iBeacon in your car, tour only tracks your mileage if you're driving with YOUR car.
*IOS only