In recent years, we have continuously developed and modernized the tour app. As a visible sign of the innovations already made and still in the works, we have also invested in an updated and consistent corporate design.
What's new?
First of all: We have not completely turned the tour app upside down, everything is in its usual place. tour and everything that goes with it is just a bit nicer to look at from now on. 🙂
New Logo
A new corporate design naturally includes a new logo.

New Colors
We have also modernized the colors of the tour brand. This means that tour now has a consistent color concept.
The new color scheme will gradually be introduced in all areas of tour.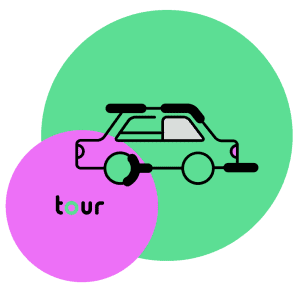 New App Logo
Of course, a new app logo should not be missing in the modernization of a corporate design.

New Website
Last but not least, we have also given our tour website a new coat of paint.