Say hello to – iBeacon Car Detection
We're glad to announce that we've launched Tour 1.1 today.
Some details about the update …
iBeacon Car Detection
iBeacon Car Detection adds the following great improvements to Tour:
With an iBeacon, Tour detects if you're in your car or not. Once you exit your car it doesn't need any additional battery in order to detect if you start driving again. Simply keep recording on – always!
With car detection, Tour only tracks mileage if you're using your car and not if you're using any other transport (for example if you're driving to lunch with your colleague or if you take the Bus during the day).
As soon as Tour supports multiple cars (we're working on it), it will track mileage for the right car automatically.
What is an iBeacon?
An iBeacon is a small hardware which communicates with your iPhone using Bluetooth LE. iBeacons are available from different vendors. For car detection in Tour, we've developed our own nice iBeacons. They have a battery (lasts about 2 y) and you can simply put them anywhere in your car, no installation needed.
Where can I buy an iBeacon?
You can order Tour iBeacons in our Online Stop. We're currently only shipping with the EU. Please let us know if you'd like to purchase from outside the EU, we'll work something out.
Notifications
Tour notifies you as soon as a new trip was started or finished. This let's you easily verify your odometer and categorise your new trip, even from the lock-screen.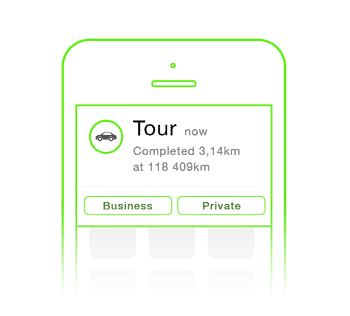 Apple Watch App
Keep an eye on your odometer and categorise a new tour from your wrist by using our Apple Watch App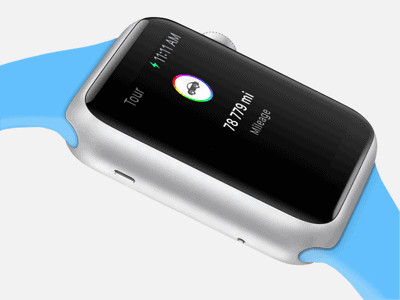 Improvements
Full screen mode for the map in tour details.
Export improvements: Choose to export date or date and time.